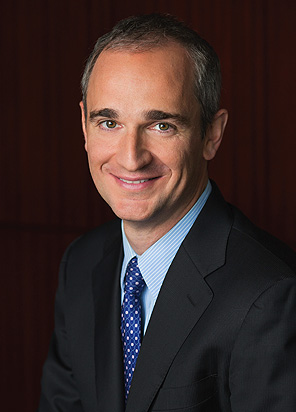 Giulio Terzariol
Chief Financial Officer
Allianz Life Insurance Company of North America
Now. As Chief Financial Officer, Giulio Terzariol is responsible for all financial functions at Allianz Life Insurance Company of North America (Allianz Life®) including financial planning, management, reporting, and corporate risk management.
Then. Prior to joining Allianz Life in 2007, Terzariol was the regional chief financial officer for Allianz Asia Pacific, based in Singapore. Prior to that, Terzariol served as head of International Insurance Overseas in the Group Planning and Controlling of Allianz SE, based in Munich. Terzariol joined the Allianz Group in 1998. Before joining Allianz, Terzariol worked for the Generali Group in the Munich and Vienna offices as part of an international training program.
And ... Terzariol holds an Italian Laurea (master's degree) with a major in finance from the University L. Bocconi in Milan, Italy. During his studies, Terzariol also spent a semester at the University of Cologne as part of the PIM-CEMS master program.