Executive management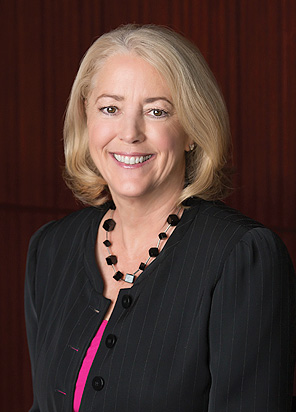 Suzanne Dowd Zeller
Chief Human Resources Officer
Allianz Life Insurance Company of North America
Now. As Chief HR Officer, Suzanne Dowd Zeller leads the Human Resources and Facilities departments. In this role she is responsible for setting strategy and leading the HR and Facilities teams to improve business results and increase employee engagement. During Zeller's time with the company, Allianz Life Insurance Company of North America (Allianz Life®) has been named multiple times to FORTUNE magazine's "100 Best Places to Work For," to Training Magazine's Training Top 125, and to Working Mother's 100 Best Companies for Working Mothers. Allianz Life has been honored as a "Best Place to Work" by the Star Tribune, and named one of the "Healthiest Employers" of the Twin Cities by the Minneapolis/St. Paul Business Journal. Under her leadership, the Allianz Life campus maintains ENERGY STAR certification.
Then. Prior to joining Allianz Life in 2010, Zeller served as VP and director of human resources for the international wealth management business of Hartford Life, Inc. Zeller was responsible for providing strategic human resources support to Hartford Life's businesses in Japan, Europe, and Brazil, and was instrumental in the startup of Hartford's European operations in Dublin, London, and Frankfurt. She has also held senior human resource and organizational effectiveness positions at Swiss Re, MetLife, American Re, Aetna, and Chubb Executive Risk.
And ... Zeller is a member of the board of directors for the Allianz Foundation for North America as well as a member of the board of directors and chair of the HR Committee for the Boys and Girls Clubs of the Twin Cities. She is also the secretary of the board of directors for the Jungle Theater in Minneapolis.