Fidelity Investments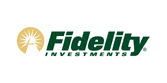 Fidelity Investments is one of the world's largest providers of financial services, with assets under administration of $3.7 trillion, including managed assets of $1.6 trillion, as of August 31, 2012. Founded in 1946, the firm is a leading provider of investment management, retirement planning, portfolio guidance, brokerage, benefits outsourcing and many other financial products and services to more than 20 million individuals and institutions, as well as through 5,000 financial intermediary firms.
Fidelity Investments Institutional Services Company, Inc.
82 Devonshire Street
Boston, MA 02109
800.544.1916
advisor.fidelity.com
Investment options
Guarantees are backed by the financial strength and claims-paying ability of the issuing company and do not apply to the performance of the variable subaccounts, which will fluctuate with market conditions.
Products are issued by Allianz Life Insurance Company of New York, One Chase Manhattan Plaza, 38th Floor, New York, NY 10005-1423, and distributed by its affiliate, Allianz Life Financial Services, LLC, member FINRA, 5701 Golden Hills Drive, Minneapolis, MN 55416-1297.
Product and features are available only in New York, and may vary by broker/dealer.