Gateway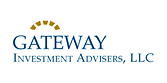 Gateway Investment Advisers, LLC has a 30-year history of providing hedged equity strategies for risk-conscious investors. The firms strategy seeks to capture the majority of returns associated with investing in equity securities while minimizing risk. Managers employ index options to generate cash flow and minimize downside risk.
Investment options
Guarantees are backed by the financial strength and claims-paying ability of the issuing company and do not apply to the performance of the variable subaccounts, which will fluctuate with market conditions.
Products are issued by Allianz Life Insurance Company of New York, One Chase Manhattan Plaza, 38th Floor, New York, NY 10005-1423, and distributed by its affiliate, Allianz Life Financial Services, LLC, member FINRA, 5701 Golden Hills Drive, Minneapolis, MN 55416-1297.
Product and features are available only in New York, and may vary by broker/dealer.