Invesco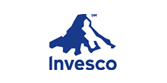 Helping investors worldwide achieve their financial objectives
Great ideas transcend borders. With more than 600 dedicated investment professionals worldwide and an operational network spanning over 20 countries, Invesco has the global capability to deliver our best ideas to investors around the world. Our "investors first" approach is built on a wide range of Investment Capabilities.
Invesco
11 Greenway Plaza
Suite 1000
Houston, TX 77046
800.410.4246
www.invesco.com
$646.6 billion as of 6/30/2012; $625.3 billion as of 12/31/2011
Investment options
Guarantees are backed by the financial strength and claims-paying ability of the issuing company and do not apply to the performance of the variable subaccounts, which will fluctuate with market conditions.
Products are issued by Allianz Life Insurance Company of New York, One Chase Manhattan Plaza, 38th Floor, New York, NY 10005-1423, and distributed by its affiliate, Allianz Life Financial Services, LLC, member FINRA, 5701 Golden Hills Drive, Minneapolis, MN 55416-1297.
Product and features are available only in New York, and may vary by broker/dealer.