Ivy Funds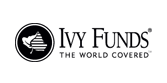 Ivy Investment Management Company (IICO) and Ivy Funds Distributor, Inc. (IFDI) are subsidiaries of a publicly traded organization, Waddell & Reed Financial Inc. (NYSE: WDR). Waddell & Reed, Inc., another subsidiary of WDR, was established in 1937 near the very inception of the mutual fund industry.
Ivy Funds
6300 Lamar Ave
Shawnee Mission, KS 66201
800.532.2780
www.ivyfunds.com
Investment options
Guarantees are backed by the financial strength and claims-paying ability of the issuing company and do not apply to the performance of the variable subaccounts, which will fluctuate with market conditions.
Products are issued by Allianz Life Insurance Company of New York, One Chase Manhattan Plaza, 38th Floor, New York, NY 10005-1423, and distributed by its affiliate, Allianz Life Financial Services, LLC, member FINRA, 5701 Golden Hills Drive, Minneapolis, MN 55416-1297.
Product and features are available only in New York, and may vary by broker/dealer.