JP Morgan Investment Management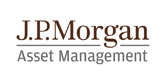 J.P. Morgan is a leader in wholesale financial services, offering intelligent solutions across one of the most comprehensive global product platforms available. We keep client objectives foremost in our minds, fostering long-term relationships. This combination of product strength, intellectual capital and character sets us apart as an industry leader. We are a global financial services firm with assets of $2.3 trillion.
J.P. Morgan, please call our general information line for assistance: 212.270.6000.
Investment options
Guarantees are backed by the financial strength and claims-paying ability of the issuing company and do not apply to the performance of the variable subaccounts, which will fluctuate with market conditions.
Products are issued by Allianz Life Insurance Company of New York, One Chase Manhattan Plaza, 38th Floor, New York, NY 10005-1423, and distributed by its affiliate, Allianz Life Financial Services, LLC, member FINRA, 5701 Golden Hills Drive, Minneapolis, MN 55416-1297.
Product and features are available only in New York, and may vary by broker/dealer.