Legg Mason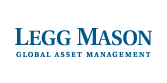 Legg Mason is a diversified group of world-class global asset management firms recognized for their proven long term investment expertise. Together, we've become a world leader in money management with $643 billion in assets under management as of 3/31/12. With an unyielding commitment to investment excellence and service for more than 100 years, we're privileged to offer institutions, financial advisors and their clients access to a depth and breadth of investment solutions.
Legg Mason
Corporate headquarters:
100 International Drive
Baltimore, MD 21202
800.544.7835
Corporate webpage: www.leggmason.com
Institutional webpage: www.leggmason.com/institutional
Investment options
Guarantees are backed by the financial strength and claims-paying ability of the issuing company and do not apply to the performance of the variable subaccounts, which will fluctuate with market conditions.
Products are issued by Allianz Life Insurance Company of New York, One Chase Manhattan Plaza, 38th Floor, New York, NY 10005-1423, and distributed by its affiliate, Allianz Life Financial Services, LLC, member FINRA, 5701 Golden Hills Drive, Minneapolis, MN 55416-1297.
Product and features are available only in New York, and may vary by broker/dealer.