PIMCO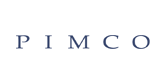 PIMCO is one of the largest specialty fixed income managers in the world, with more than $667 billion in assets under management as of December 29, 2006 and more than 800 employees in offices in Newport Beach, New York, Singapore, Tokyo, London, Sydney, Munich, Toronto, and Hong Kong. PIMCO is staffed by driven investment professionals who are motivated by the opportunity to work with the best in a high-performance, entrepreneurial culture.
PIMCO
840 Newport Center Drive
Suite 100
Newport Beach, CA 92660
866.746.2602
www.pimco.com
Investment options
The Allianz Investment Management LLC, Allianz Global Investors, NFJ Investment Group LLC, and PIMCO investment options are managed by an affiliate of Allianz Life Insurance Company of North America, Allianz Life Insurance Company of New York, and Allianz Life Financial Services, LLC. All are affiliated companies.
Guarantees are backed by the financial strength and claims-paying ability of the issuing company and do not apply to the performance of the variable subaccounts, which will fluctuate with market conditions.
Products are issued by Allianz Life Insurance Company of New York, One Chase Manhattan Plaza, 38th Floor, New York, NY 10005-1423, and distributed by its affiliate, Allianz Life Financial Services, LLC, member FINRA, 5701 Golden Hills Drive, Minneapolis, MN 55416-1297.
Product and features are available only in New York, and may vary by broker/dealer.