Schroder Investment Management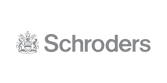 Schroder Investment Management is a global asset management company with more than 200 years of experience in world financial markets and managed more than $226 billion as of December 29, 2006. Schroders' current levels of expertise, market presence and client assets are the result of long-term growth over many decades. The company is a purely focused asset management business offering clients tremendous breadth in locally managed products, delivered through a fully integrated global distribution platform.
Schroder Investment Management North America Inc.
875 Third Avenue, 22nd Floor
New York, NY 10022- 6225
Phone: 212.641.3830
Fax: 212.641.3985
www.schroders.com/us
Investment options
Guarantees are backed by the financial strength and claims-paying ability of the issuing company and do not apply to the performance of the variable subaccounts, which will fluctuate with market conditions.
Products are issued by Allianz Life Insurance Company of New York, One Chase Manhattan Plaza, 38th Floor, New York, NY 10005-1423, and distributed by its affiliate, Allianz Life Financial Services, LLC, member FINRA, 5701 Golden Hills Drive, Minneapolis, MN 55416-1297.
Product and features are available only in New York, and may vary by broker/dealer.