Allianz Life Pro+ Elite can help you prepare for all stages of life.
Protect what's important by providing your beneficiaries with a death benefit that's generally income-tax-free.
Adapt your coverage for future needs with additional term coverage that can be converted to permanent life insurance down the road with the Supplemental Term Rider.1
Build resources for the future with the opportunity to accumulate cash value tax-deferred – with an interest bonus2 (available on certain index allocation options) to help increase accumulation potential.
Provide options to help meet future financial needs with the ability to access any available cash value when you want – for what you want.3
A resource for the unexpected if you become chronically or terminally ill.
Watch the video to learn more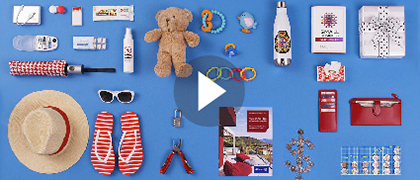 ---
Next steps:
Talk to your financial professional to see if Allianz Life Pro+ Elite is right for you. Here are some questions they can help answer:
How can the policy provide your beneficiaries with financial reassurance?
How does the policy provide opportunities for tax-deferred accumulation?
Can the policy help me address other financial needs?
1 Rider is available at policy issue at an additional cost and is based on the amount of the additional term coverage.
2 Bonus products may include higher surrender charges, longer surrender periods, lower caps, or other restrictions that are not included in similar products that don't offer a bonus.
3 Policy loans and withdrawals will reduce the available cash value and death benefit and may cause the policy to lapse, or affect guarantees against lapse. Withdrawals in excess of premiums paid will be subject to ordinary income tax. Additional premium payments may be required to keep the policy in force. In the event of a lapse, outstanding policy loans in excess of unrecovered cost basis will be subject to ordinary income tax. If a policy is a modified endowment contract (MEC), policy loans and withdrawals will be taxable as ordinary income to the extent there are earnings in the policy. If any of these features are exercised prior to age 59½ on a MEC, a 10% federal additional tax may be imposed. Tax laws are subject to change and you should consult a tax professional.
Guarantees are backed by the financial strength and claims-paying ability of Allianz Life Insurance Company of North America.
• Not FDIC insured • May lose value • No bank or credit union guarantee • Not a deposit • Not insured by any federal government agency or NCUA/NCUSIF
Products are issued by Allianz Life Insurance Company of North America, PO Box 59060, Minneapolis, MN 55459-0060. (P64163)
Product and feature availability may vary by state and broker/dealer.