Allianz Olympic and Paralympic Partnership
Nothing else empowers, unites, and brings out the best in people like the Olympic and Paralympic Movements. Allianz is proud to join these movements as the Worldwide Insurance Partner from 2021 – 2028.

Allianz officially began its eight-year worldwide partnership with the Olympic and Paralympic Movements on January 1, building on a collaboration with the Paralympic Movement that began in 2006. As the Worldwide Insurance Partner of the International Olympic Committee and International Paralympic Committee, Allianz companies around the world, including in the United States, are now supporting the athletes, teams, volunteers, and fans that are part of the Olympic and Paralympic Movements.
Already a proud sponsor of Allianz Field, home of Major League Soccer's Minnesota United FC, Allianz Life is extending its commitment to community engagement and inclusion to the Olympic and Paralympic Movements, including a new sponsorship with U.S. Paralympic athlete Matt "The Armless Archer" Stutzman. A silver medalist at the London 2012 Paralympic Games and Rio 2016 U.S. Paralympian, Stutzman is hoping to represent his country again in 2021 at the Paralympic Games in Tokyo.
Matt Stutzman
Paralympian
"I am honored and humbled to be supported by Allianz Life and its employees as I train for the upcoming Tokyo Games. Allianz's deep commitment to the Paralympic and Olympic Movements provides inspiration for me and many other athletes as we strive to reach our goals and, hopefully, the top of the podium."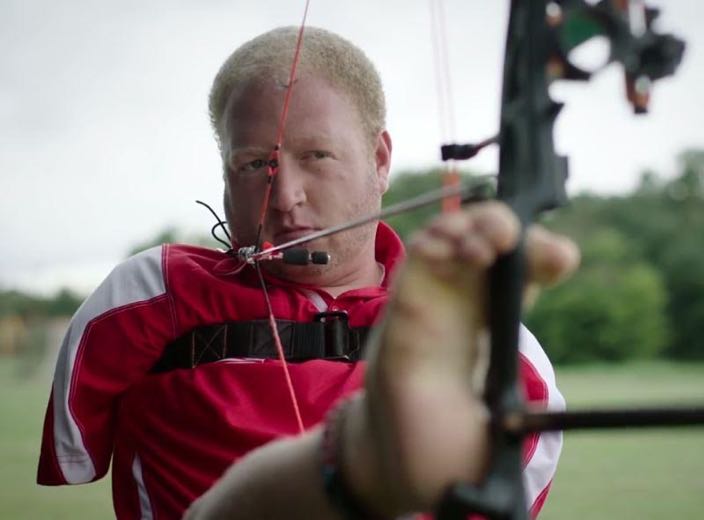 Many of us have fond memories of watching past Olympic and Paralympic Games or following the impressive feats of athletes from all over the world. The Games not only bring our nation together to cheer on our U.S. team, they also unite countries around the world. Allianz is proud to support these movements.