Welcome to Allianz FieldSM

We're proud to sponsor one of the best soccer-specific stadiums in North America – and the home of Minnesota United FC. 
Why sponsor Allianz Field?
We work in the Twin Cities. We live here. Our kids play soccer here. So it's only natural for us to invest in the community we call home.
We're also reinforcing our support for diversity and inclusion – because soccer's popularity encompasses all nationalities, cultures, and genders.
It's part of our global heritage, too: We're joining a family of eight Allianz stadiums that are magnets for industry and tourism worldwide.
Why is Allianz Field unique?
closest seats are just 17 feet from the pitch
optimal sightlines throughout the stadium
safe, dedicated standing room for supporters
welcoming shops and concessions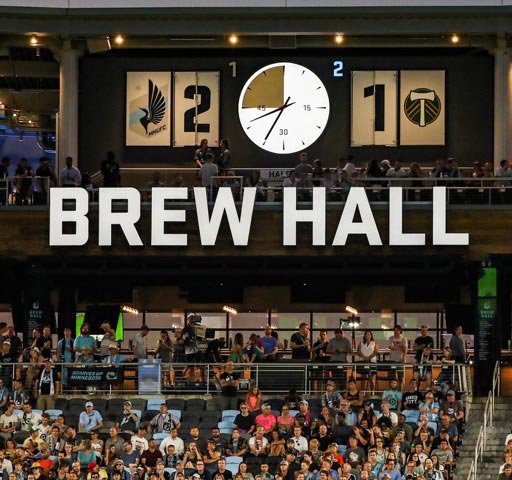 engineered to hold noise in
variety of seating for up to 19,600 fans
translucent canopy keeps weather out
dynamic LEDs change the exterior color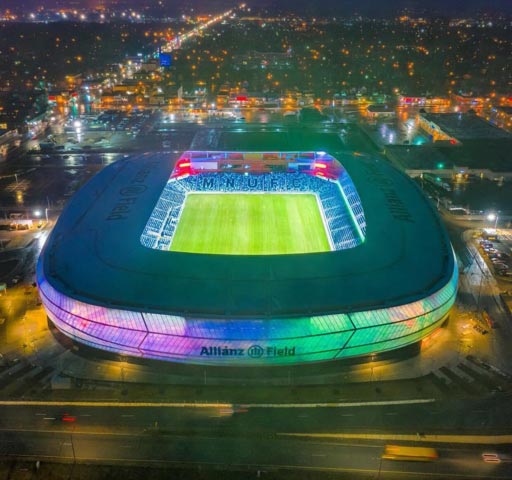 concessions showcase local food and drinks
accessible via public transit
creates new jobs in the historic Midway neighborhood
offers options for future expansion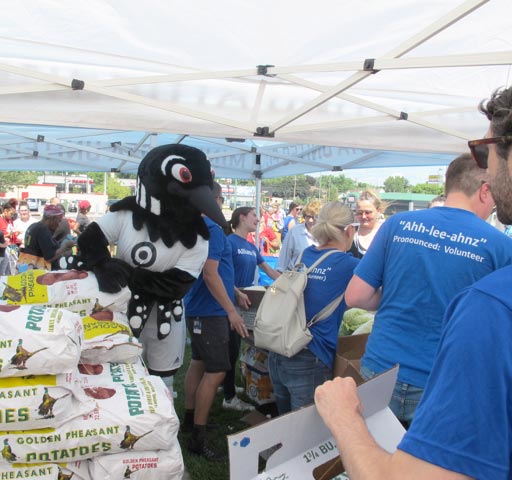 sustainably built to reduce environmental impact
28,000 square feet of year-round green space
recycles up to two million gallons of rainwater
native trees provide shade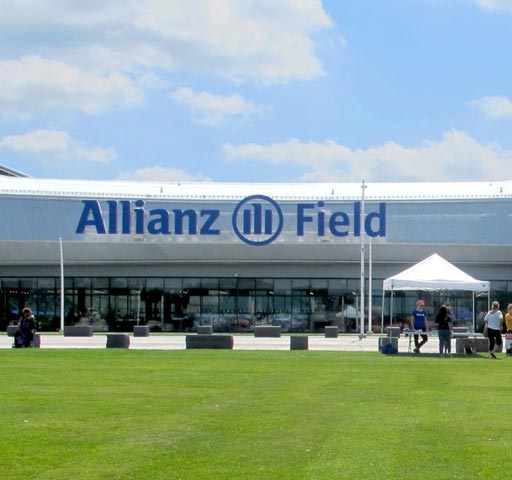 Get a bird's-eye view.
Allianz Field, with its signature PTFE exterior, has already become an iconic part of the Twin Cities landscape.
Allianz Field, by the numbers.
First game: April 13, 2019


Cost to build: $250 million – 100% private funding


Closest seat to the field: 17 feet


Farthest seat to the field: 125 feet


Seating capacity: 19,600


Total square feet of built space: 346,000


Size of playing field: 120 x 75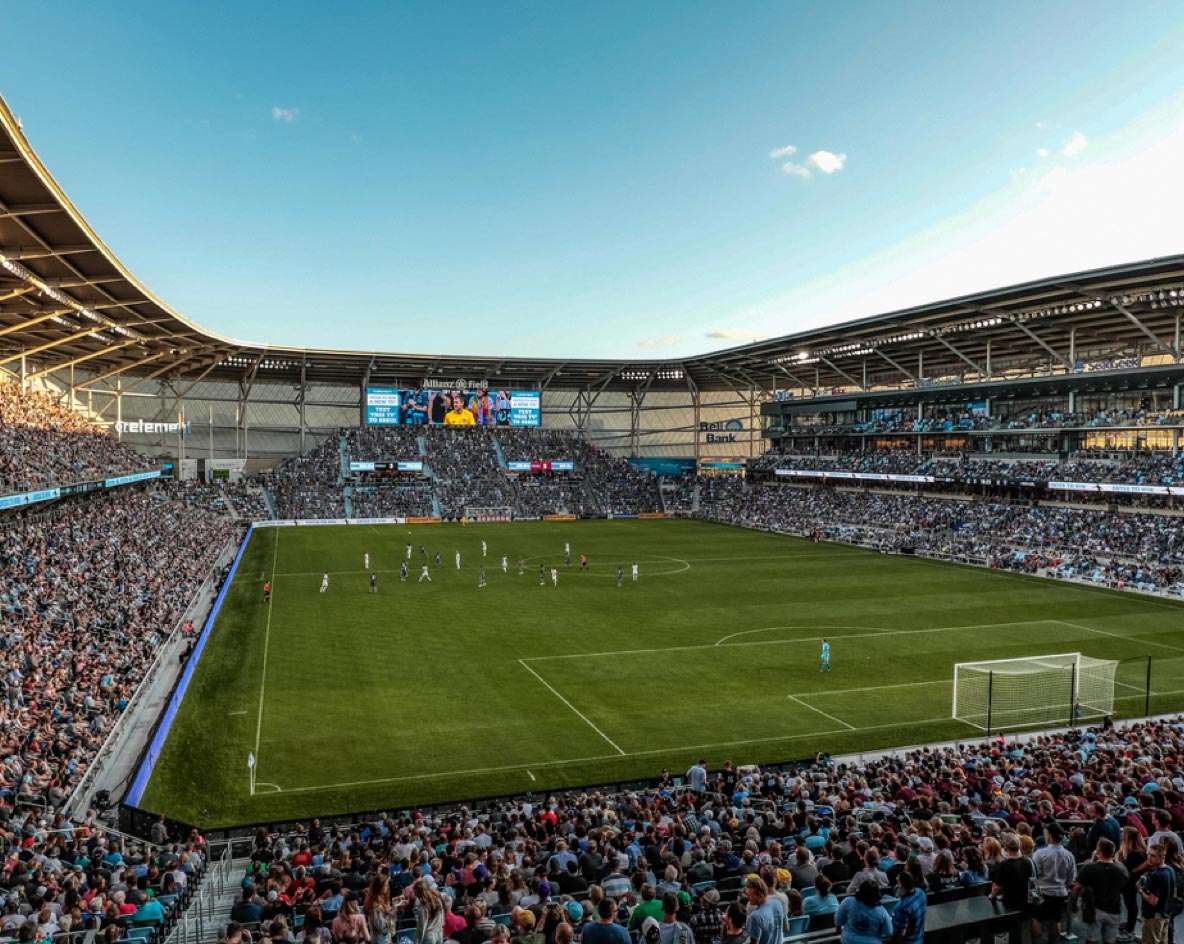 Plan your visit.
See team schedule and tickets.