Welcome to Allianz Field®
We're proud to sponsor one of the best soccer-specific stadiums in North America – and the home of Minnesota United FC
Why do we sponsor Allianz Field®?
Soccer's popularity encompasses all nationalities, cultures, and genders – it's a way to enhance the community where we live, work, and play.
We can create lasting impact in the Midway neighborhood – along with support for organizations that build more equity and financial security for residents.
It's part of our global heritage: We're one of eight Allianz® stadiums worldwide that are magnets for industry and tourism.
Our partnership with Minnesota United FC
We're focused on positively impacting the community we call home – and so is MNUFC. We share the same values of supporting diversity, equity, and inclusion, being environmental stewards and giving back to the community. Our partnership with the team is a natural fit for Allianz Life.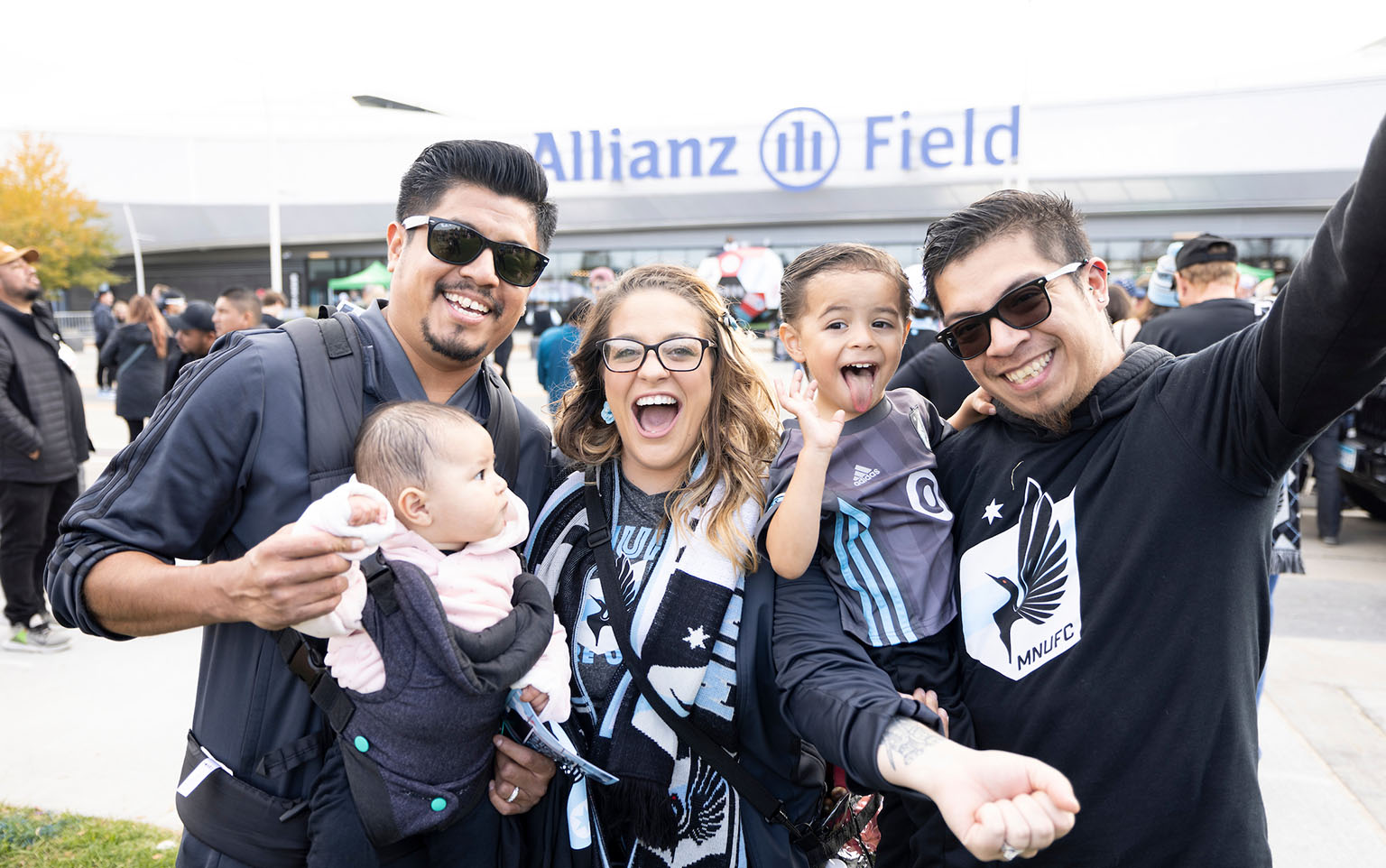 Our commitment to St. Paul's Midway neighborhood goes beyond our name on the stadium. We're helping create long-term, positive impact by partnering with nonprofits that are based in, and provide support to, the Midway and surrounding communities.
Our key partnership program commits $450,000 to an area nonprofit over the course of three years. In 2022, 62% of our corporate grants went to organizations that are located in, or served people in, the Midway area.
Allianz Field by the numbers
Cost to build: $250 million – 100% private funding
First game: April 13, 2019
Closest seat to the field: 17 feet
Farthest seat to the field: 125 feet
Seating capacity: 19,600
Total square feet of built space: 346,000
Size of playing field: 120 x 75 yards
Coldest game time temperature: 3 degrees Fahrenheit (USMNT World Cup Qualifier 2/1/2022)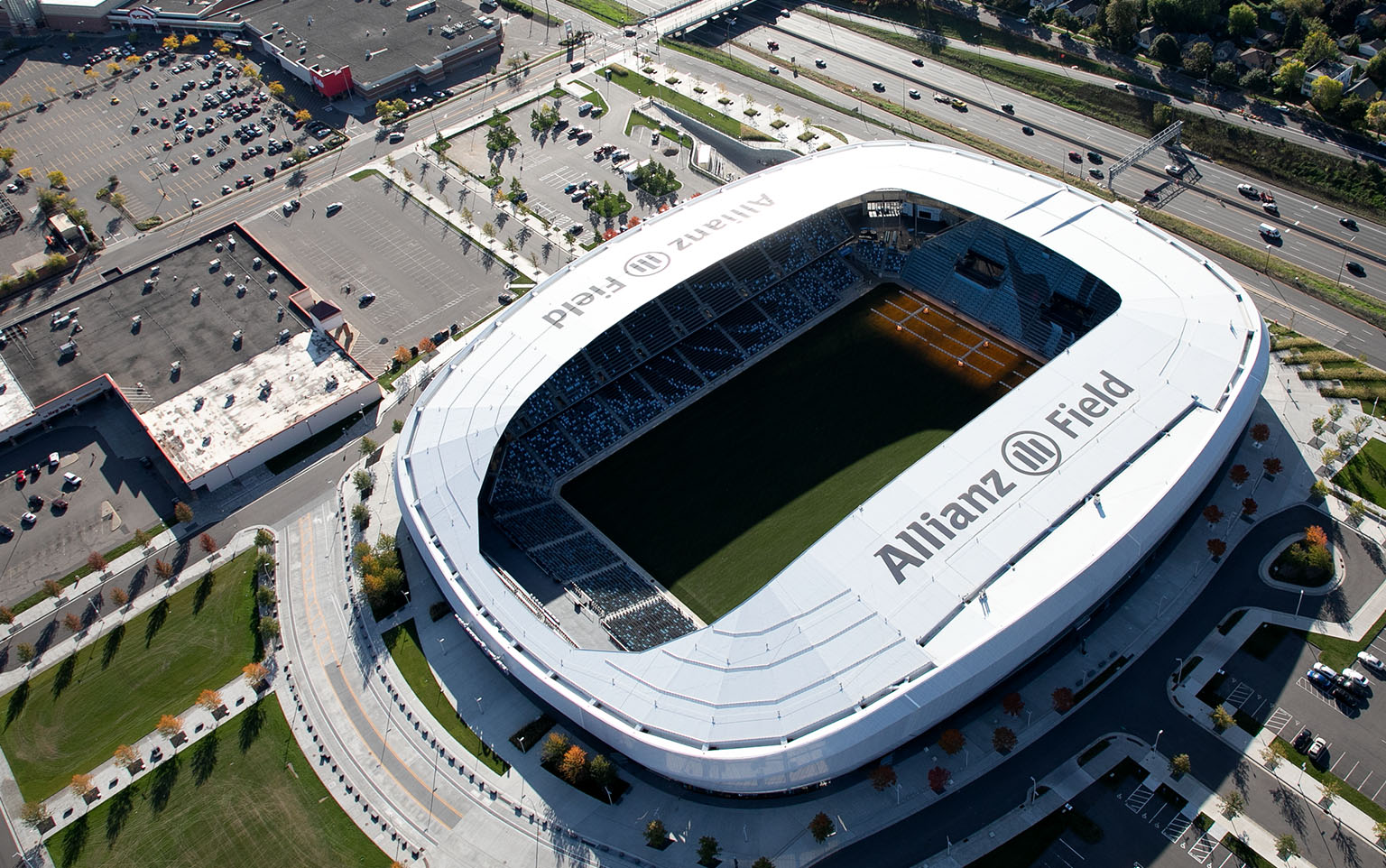 Plan your visit to Allianz Field®
See the team schedule and ticket information.