Employee giving and volunteering
We believe a successful giving program provides more than financial support – it allows our employees an opportunity to get involved with charities that mean something to them. Here are just a few of our charity initiatives:
BestPrep and Junior Achievement
Allianz has made a commitment to BestPrep and Junior Achievement with the intent of involving employees in their school-based financial literacy efforts. Employees are involved in programs including JA in a Day, eMentors, Cloud Coach, Finance Park, and the Stock Market Game.
Contribution to each program – $75,000
Spirit of Giving
Allianz employees hold a food, clothing, and toy drive each year in November/December. The food supports PRISM's food shelf, the clothing is donated to The Arc Minnesota, and toys go to Toys for Tots. All money raised through the campaign supports Second Harvest Heartland's food programs, PRISM and Toys for Tots. In 2018, our employees contributed more than 22,000 pounds of food, more than 18,000 pounds of clothes, and 5,180 toys (including 89 bicycles). Employee cash donations and the Allianz company match resulted in $79,145 to Second Harvest Heartland, $76,988 to PRISM, and $48,187 to Toys for Tots.
Make A Difference (MAD) volunteer project
Employees are encouraged to participate in a volunteer activity or project in groups of five employees or more for any nonprofit organization they personally choose to support. Employees may do hands-on projects, fundraising walks, runs, etc. For each employee team, Allianz will donate $100 per employee to the nonprofit organization.
Employee-Elected Charities
Every year employees vote for the top organizations they would like Allianz to support at a greater level with volunteer hours, financial support, and in-kind donations. The slate of organizations is determined by those in which 10 or more employees volunteered through Make A Difference projects in the previous year. In 2018, employees selected these nonprofits to receive additional support:
American Cancer Society
Animal Humane Society
Cystic Fibrosis Foundation Minnesota/Dakotas Chapter
Hope Kids, Inc.
The V-8 program
Employees receive eight hours of paid time off to dedicate to a local nonprofit organization of their choice.
Driving to Donate Charity Golf Tournament
Over 300 employees and vendors participate or volunteer in our annual charity golf tournament. In 2018, the event raised a record $247,000 for the Alzheimer's Association MN-ND 24/7 Helpline. The event raised money through employee fundraising, raffle sales, an online auction, golfer fees, and sponsorships.
Allianz thanks all of the 2018 tournament sponsors for their participation and generous support.
Presenting sponsors – $15,000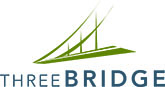 19th hole sponsors – $7,500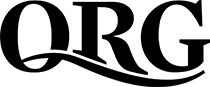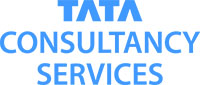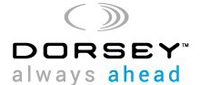 Allianz Life Insurance Company of North America and PIMCO are affiliated companies.