Jean-Roch Sibille
Chief Investment Officer
Allianz Life Insurance Company of North America

Chief Executive Officer
Allianz Investment Management U.S. LLC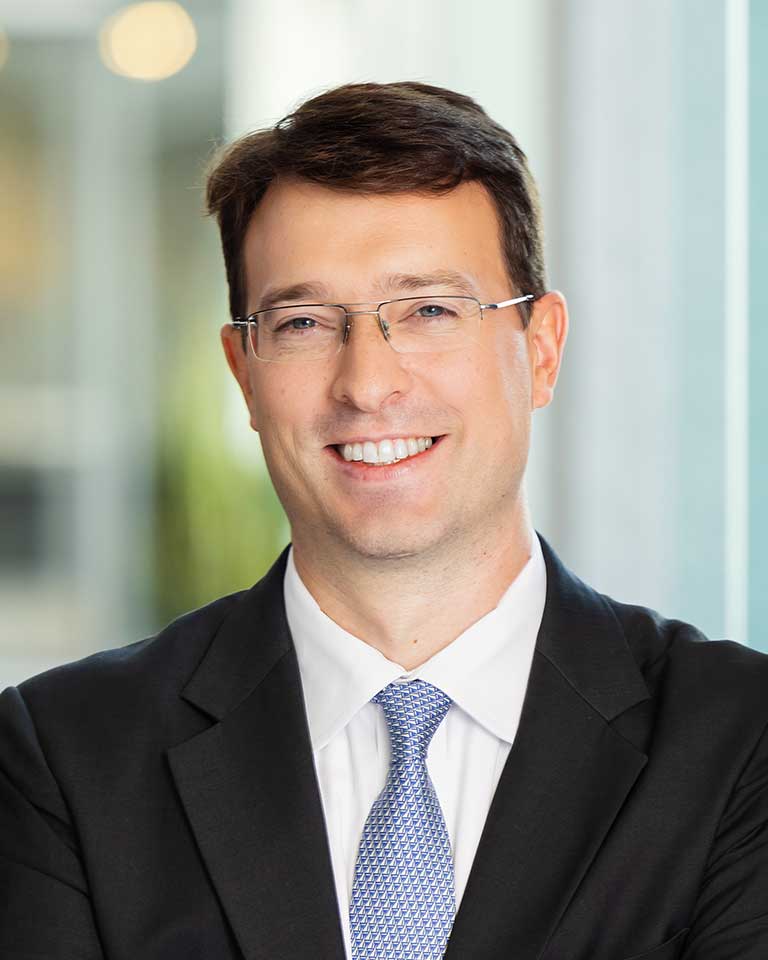 Background:
With nearly 20 years of global experience in financial services, Dr. Sibille leads the investment management, liquidity planning, and trading of more than $125.6 billion in assets under management for Allianz Life Insurance Company of North America (Allianz Life). He also leads the Allianz Global Hedge Platform that provides worldwide static and dynamic hedging services to Allianz entities with a daily trading volume of $8 billion, or more than $1 trillion annually.
Experience:
Member of the Allianz Global AIM Investment Management Board.
Previously was SVP Chief Risk Officer and Chief Credit Officer of Allianz Life, leading the Corporate Risk Management department.
Led internal and external risk capital modeling, product and asset reviews, hedge effectiveness monitoring, financial risk management, as well as enterprise risk management.
Held senior leadership positions at Allianz SE in Munich as Group Head of Market Risk Management and Risk Reporting; and as Group Head of Independent Validation, responsible for strategies around equity, interest rate and credit spread risks, management of capital risk, and reporting of risk and capital matters to Group Committees.
Part of Allianz Group since 2014.
Led the Life Activities and Financial Risk Management team of AXA Belgium and worked as a senior consultant for Risk Dynamics.
Education, certifications, and memberships:
Executive MBA from the Kellogg (Northwestern University) and WHU Schools of Management (United States/Germany)
Financial Risk Manager certification, Global Association of Risk Professionals
Ph.D. in finance at the University of Liège (Belgium)
Post-Master Degree in finance at the University of Liège (Belgium) and the University of Maastricht (the Netherlands)
Master in Business Engineering at the University of Namur (Belgium)
Allianz Life Insurance Company of North America (Allianz Life) is a wholly owned subsidiary of Allianz of America Inc. Allianz Investment Management LLC (AIM LLC) and Allianz Investment Management U.S. LLC (AIM US) are both wholly owned subsidiaries of Allianz Life. AIM LLC is a registered investment adviser. AIM US provides investment management and hedging services to Allianz Group affiliates. Insurance and annuities are issued by Allianz Life. Variable annuities are distributed by its affiliate, Allianz Life Financial Services, LLC, member FINRA, 5701 Golden Hills Drive, Minneapolis, MN 55416-1297. 800.542.5427 www.allianzlife.com www.allianzim.com
This content does not apply in the state of New York.