We seek steady, reliable performance based on:
Diversification across high-quality, fixed income asset types
High credit rating requirements
Efficient asset-liability matching and strong risk modeling
A high level of liquidity
99% of our fixed income securities are investment grade – managed to a credit quality of AA, or Very Strong, according to Standard's & Poor's.
Investment portfolio mix†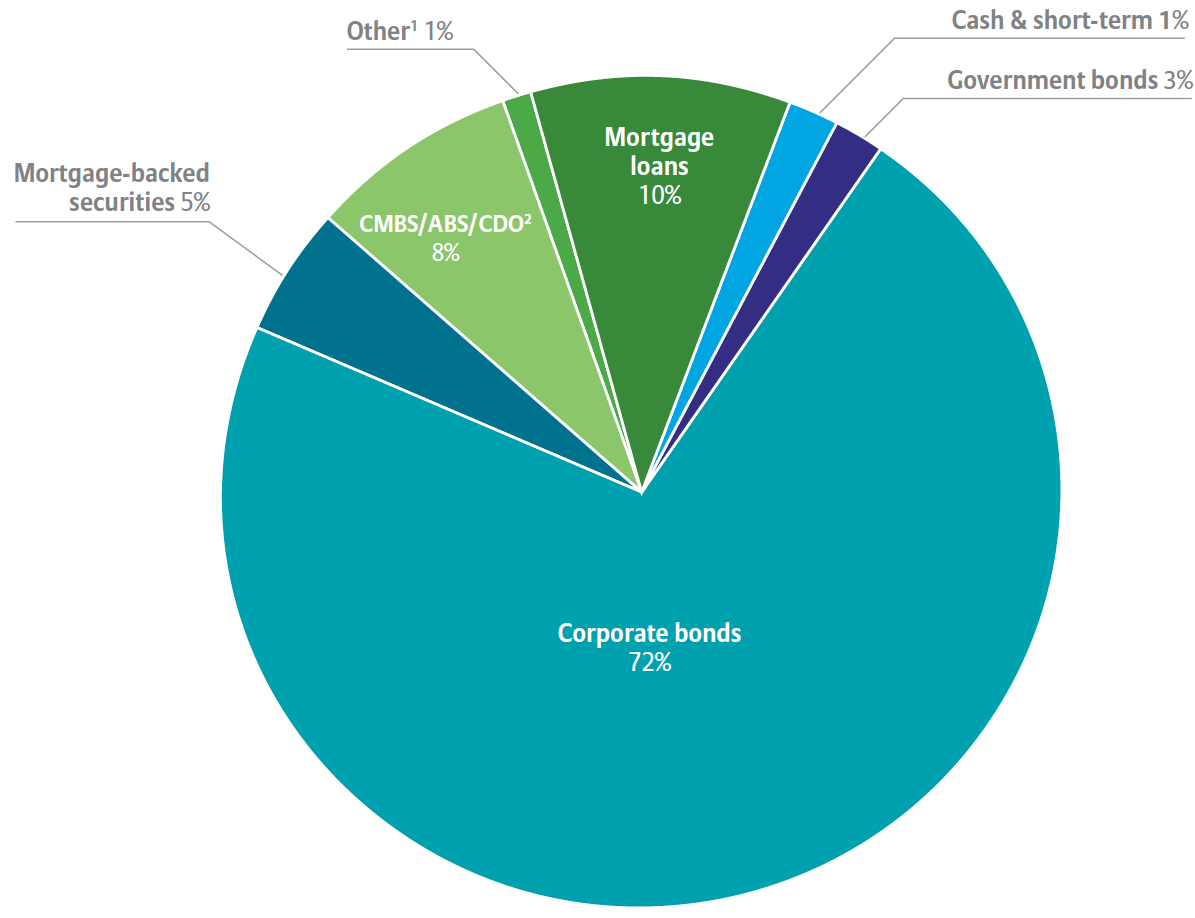 Our in-house, dynamic hedging lets us manage risk in real time.
We've been hedging our products in-house since 1996. Hedging is a way of using strategic investments to reduce risk. Most insurance companies hedge to some degree, but few have the power of in-house hedging. The strength of our in-house hedging lets us:
Control risk by rebalancing multiple times each day
Offer competitive caps and interest rates – because we save money by not outsourcing
Design innovative products and features
Purchase higher-grade bonds
Build a more stable, higher-quality investment portfolio that can back up the promises we make
---
† Investment portfolio information current as of December 31, 2013.
1 Other includes Derivatives, Equities, Partnerships, and Loans.
2 CMBS – Commercial mortgage-backed security
ABS – Asset-backed security
CDO – Collateralized debt obligation
3 MBS – Mortgage-backed securities