As a strong and well-capitalized company, we've always had the stability to meet our financial obligations. By staying true to our careful planning, disciplined investing, and risk-management expertise, we can help ensure the money your clients entrust with us will be there when they need it the most.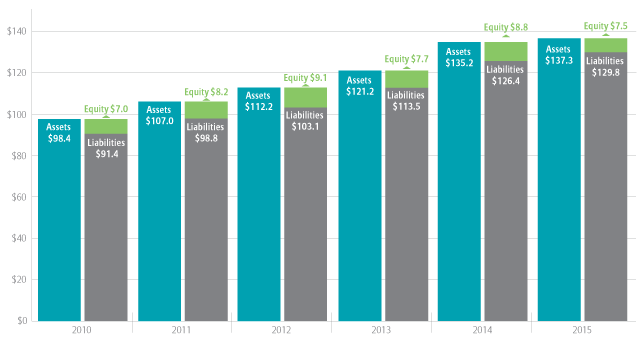 Allianz Life Insurance Company of North America assets, liabilities and equity 2010-2015†
December 31, 2014 (in Billions)
Assets
$135.2
Equity
$8.8
Liabilities
$126.4
---
† Dollar amounts in billions. Numbers reported as of December 31, 2015 and are based on International Financial Reporting Standards (IFRS).