Global reach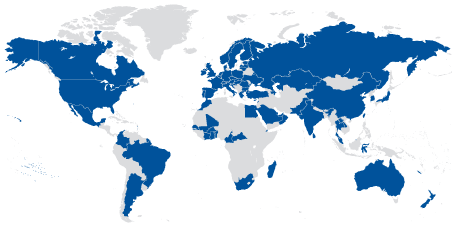 Allianz SE is the world's:
31st largest company1
3rd largest money manager2
Largest company in the diversified insurance industry3
Allianz in North America includes Allianz Global Investors and PIMCO, one of the world's leading fixed-income managers.
---
1 Fortune Global 500, July 2014. Ranking based on revenue.
2 Allianz SE, P&I / Towers Watson World 500, November 2014. Ranked by total AUM.
3 Forbes Global 2000, May 2014. Ranking based on market value.