Generation X lacks confidence in their preparation for retirement
Generation X is the least prepared for retirement, according to the new Allianz Generations Ahead Study. Baby boomers are exhibiting strong savings behaviors, millennials are off to a great start, and Gen Xers are still lagging behind. While uncertainty about the future may discourage them from planning for anything beyond today, 86% of this generation still believes it is critically important, now more than ever, for people to build their own financial security in retirement.
Even though their average retirement savings of $35,000 is similar to that of the millennial generation – who are much farther from the end of their working years – 63% of Gen Xers are still holding on to the belief that "everything will just work out" in retirement. And while these relatively positive attitudes toward the future are encouraging, they may be a little too complacent in terms of making any real progress toward their financial preparedness.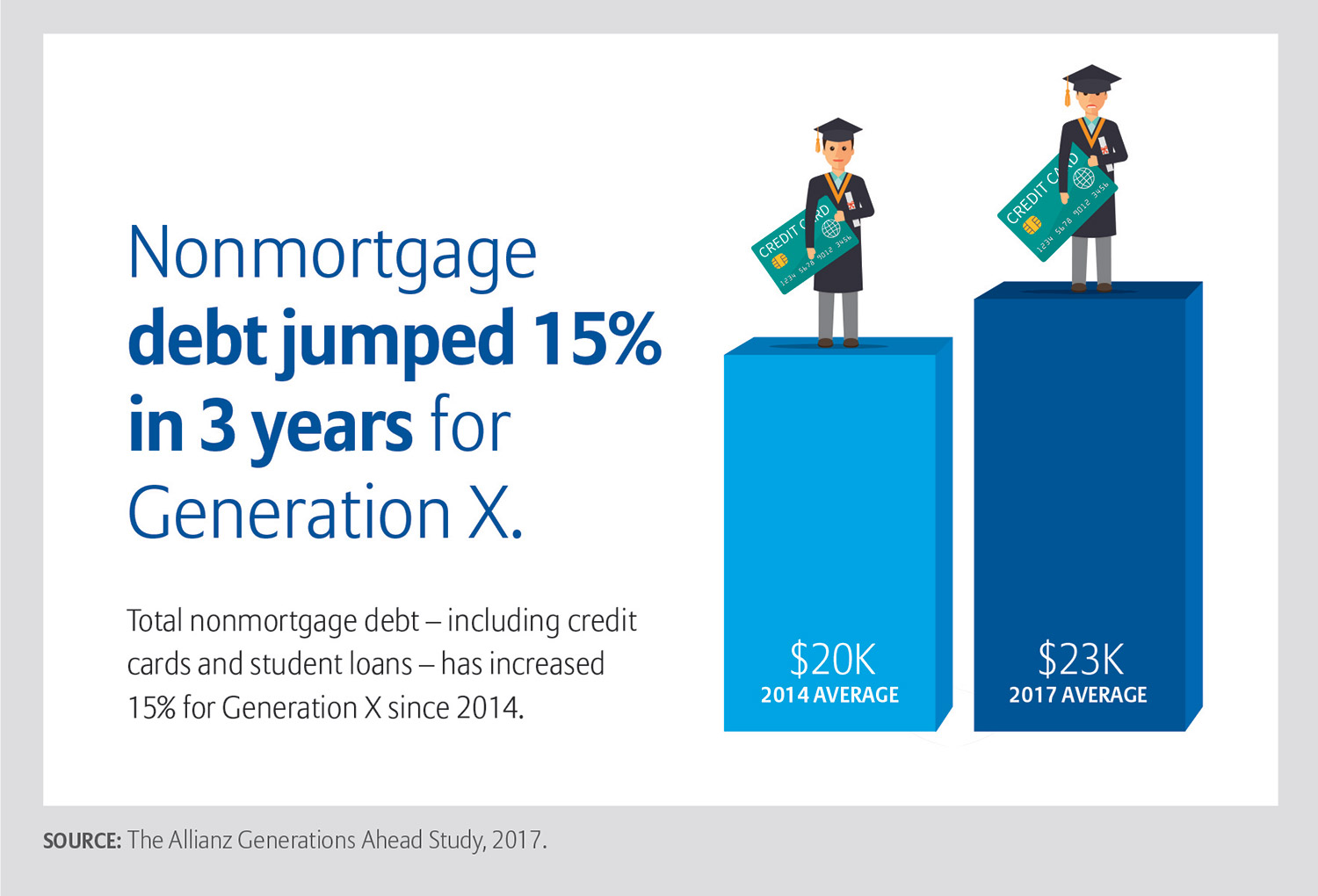 The role of a financial professional would benefit this generation greatly.
Approximately six in 10 Gen X respondents worry about maintaining their lifestyle in the future (59%), over half (55%) are unsure where their income will come from as they get older, and 61% find the thought of providing for themselves and their family in the long term "overwhelming." These attitudes indicate this group would benefit from working with a financial professional who could understand their unique financial situation and help create a tailored financial strategy to set them on the right path.
Read more resources for professionals
---
The Allianz Generations Ahead Study was conducted by Larson Research + Strategy via online survey in May, 2017 with 3,006 U.S. adults ages 20-70 with a minimum household income of $30K+ and was commissioned by Allianz Life Insurance Company of North America.