Core Income 7® Annuity

Planning for retirement income can be complicated, but the Core Income 7 Annuity can help make it a bit simpler.
Like all fixed index annuities, Core Income 7 Annuity offers you principal protection from market downturns, potential interest based on allocation options chosen, tax-deferred, and a death benefit for beneficiaries.
Plus, with a simplified design that features one contract value, an easy-to-understand crediting method, and an automatically issued income rider (at an additional cost), Core Income 7 Annuity also provides:
index allocation options,
an option for potentially increasing lifetime withdrawal percentages, and
choices for receiving lifetime income withdrawals.
Core Income 7 Annuity may be a good choice if you want a foundation for lifetime retirement income.
Watch the video to learn more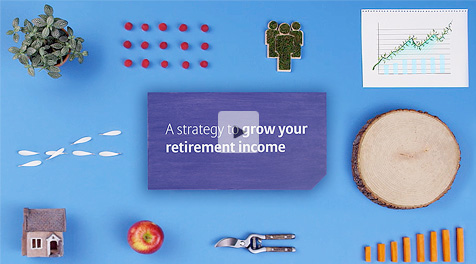 ---
Next steps:
Talk to your financial professional to see if Core Income 7 Annuity is appropriate for you. Here are some questions they can help answer:
How are the annuity's principal and any credited interest protected?
How can this product provide income for life and assist with the rising cost of living?
What backs up any guarantees available with this product?
What else should I consider that might impact my retirement?
Any distributions are subject to ordinary income tax and, if taken prior to age 59½, a 10% federal additional tax.
Guarantees are backed by the financial strength and claims-paying ability of Allianz Life Insurance Company of North America.
• Not FDIC insured • May lose value • No bank or credit union guarantee • Not a deposit • Not insured by any federal government agency or NCUA/NCUSIF
Products are issued by Allianz Life Insurance Company of North America, PO Box 59060, Minneapolis, MN 55459-0060. (C54370-MVA, R95374-MVA)
Product and feature availability may vary by state and broker/dealer.